Learn About the Volleyball Formations by Watching Simple Animations
There are a lot of information about Volleyball on the web and we assume that you already got the basics covered. Here we teach you how to play the volleyball formations; You can play animation of the well known volleyball formations such as 4-2, 6-2 and 5-1. Keep in mind that these animations are simplified models that should be adjusted to your teams ability. To master volleyball you must learn its stages (see diagram below), formations, rotations, positions and roles by heart so you can focus on skill and improvisation in the heat of the moment. Welcome to learnvolley.com - Use the main links to navigate to each formation.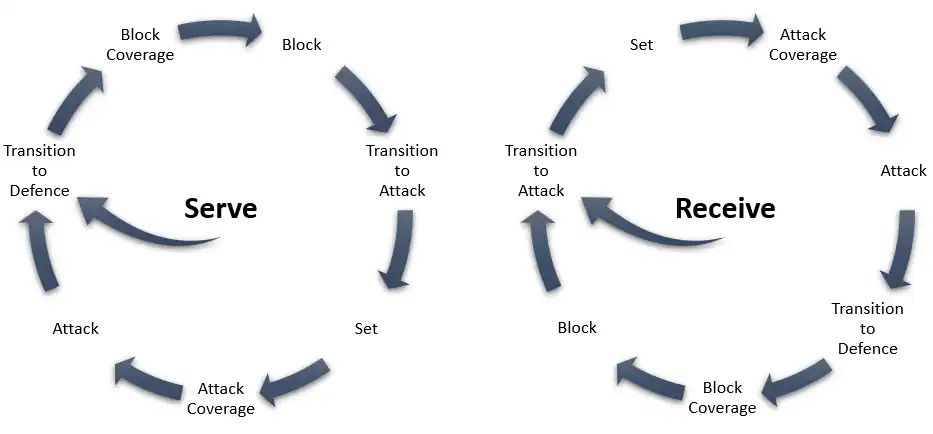 We recommend that you use reddit - volleyball to post, discuss or comment anything related to volleyball.
Hint: Did you know you can toggle on zone numbers by clicking on the court?
Last Updated: 13 October 2023: New Content: Skill Training